Spring 2021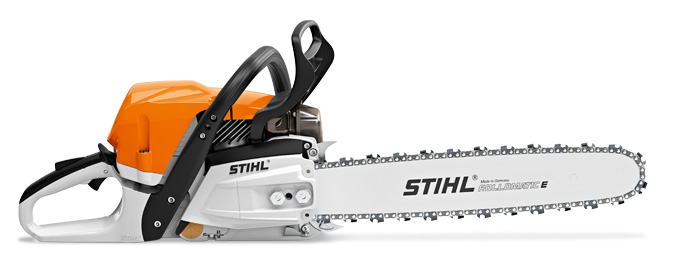 The MS 400 C-M chain saw has a powerful 66.8 cc engine and provides the perfect acceleration to accomplish all cutting tasks in the forestry industry. The lightweight magnesium piston is 14% lighter than the aluminum piston in the MS 362 C-M, helping ensure rapid acceleration. The MS 400 C-M has an excellent power-to-weight ratio at 1.45 kg/kW, and thus less user fatigue for those demanding daily tasks in the woods.

The easy and reliable starting of the MS 400 C-M is due to the STIHL M-Tronic™ fully electronic engine management system, regulating the ignition timing and fuel supply. It also auto-adjusts for variations in its operating environment, such as changes in temperature, altitude and fuel quality. All you have to do is refuel, start-up and get going! It also features an improved heavy duty (HD2) air filter, which equates to less downtime cleaning the filter. Professionals will feel confident at all times with the optimal performance of the MS 400 C-M.
SPECIFICATIONS
DISPLACEMENT
66.7 CC
POWER OUTPUT
4.0 KW
WEIGHT ①
5.8 KG/12.8 LB
① Weight with powerhead only.