Fall 2018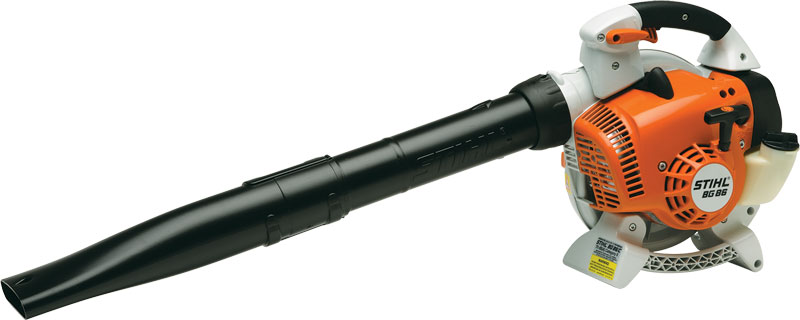 For the toughest landscaping challenges, professionals turn to our most powerful gasoline-powered handheld blower, the STIHL BG 86. It features a fuel-efficient, low-emission gasoline-powered engine, and includes both flat and round nozzle attachments for better job versatility.
The BG 86 is one of our most comfortable handheld blowers to use, as it is equipped with a four-spring anti-vibration system to reduce operator fatigue, a soft handle to provide a secure grip and a built-in shock absorber for smoother starting. Dusty areas are not an issue, due to its HD2 filter.
The small fuel pump of the BG 86 delivers fuel to the carburetor at the touch of a button, thus reducing the number of starting strokes required from a cold start. When the BG 86 is running, it switches off reliably after a brief press of a button. Once at a standstill, the ignition activates again automatically. As a result, the ignition is always ready for starting.
BG 86
Displacement
27.2 cc
Power Output
0.8 kW
Weight†
4.4 kg/9.7 lb
Sound Level
70 dB(A)
Max. Air Velocity?
248 km/h/154 mph
Air Volume?
444 cfm/754 m3/h
Blowing Force
15 Newtons
†Weight without fuel. ?With tube at nozzle end.